More to fear.
The right has the sympathy of most of the cops. The right has the sympathy of most of the military. The right has the sympathy of the civilian gun nuts. Now the right has radical evangelicals willing to shoot for fake news-inspired justice:
For the first time since his arrest the man behind the 'Pizzagate' armed attack on Ping Pong Comet in Washington, D.C. spoke with press about his beliefs and reasoning for launching a politically-motivated attack on an innocent business. At the center of his beliefs are two important factors: his admitted Christian evangelical beliefs that drove that attack and his consumption of Alex Jones' Infowars conspiracy theories that helped him decide to attack innocent citizens.
This psychopath is a man named Edgar Welch. He told the New York Times he likes to read. One of the books he has read is also a book I have read, Wild at Heart: Discovering the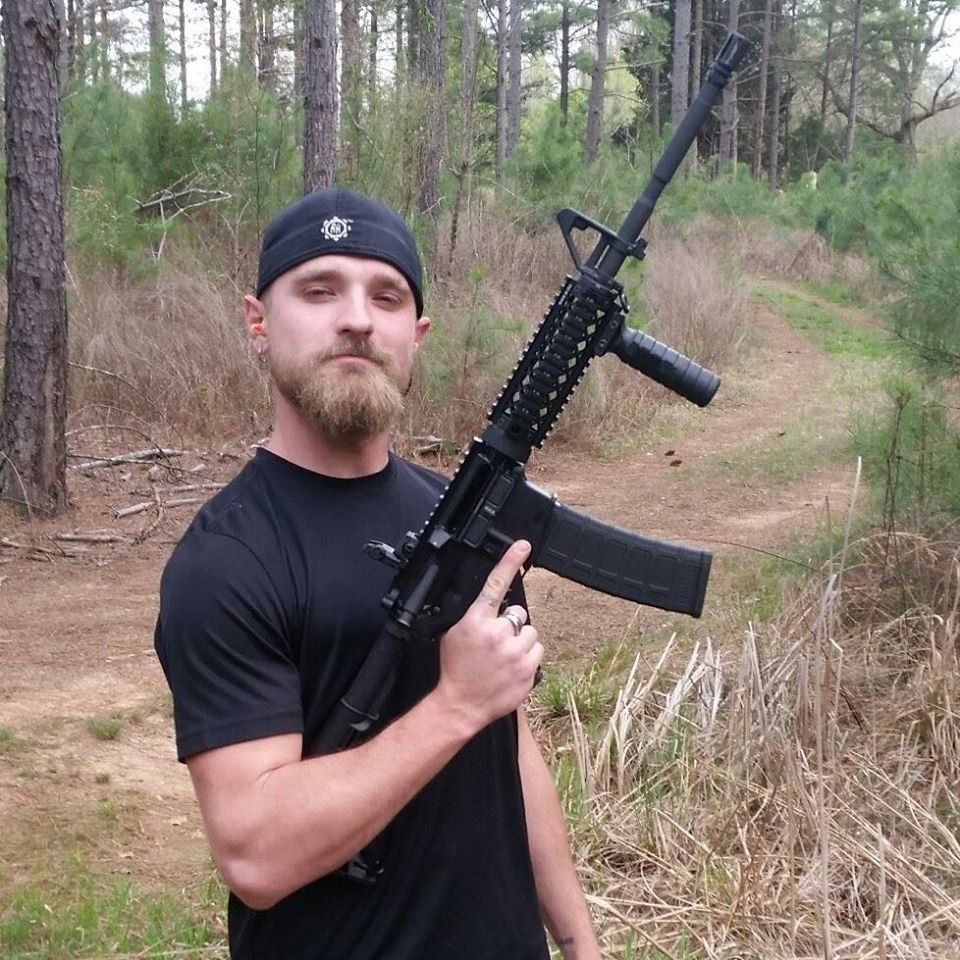 Secret of a Man's Soul. That book was written by a strange evangelical named John Eldredge, a man who, essentially, thinks men are pussies and should be trained, while they are boys, to grow up and be the way God intended them to be: wildly masculine and daring, partly because women are looking for "adventure" with such godly men.
The one thing I remember from reading a couple of Eldredge's books—a Focus on the Family type guy—is that we should allow our little boys to do the daring and dangerous things they are inclined to do, even if that means risking injury, or, presumably, death. He thinks modern men are "wounded" by outside forces, like their fathers ("the wound is nearly always given by his father") and church and so on, who tend not to allow them to be the adventurers they were designed to be in order to be happy and healthy Men of God. I remember he used a lot of action movies in his long argument, you know where the man gets to be the revenging or conquering hero and the women folk look on in awe, if not lust. Eldredge believes men were created "for adventure, battle and beauty." If you look at world history, mostly authored by men, you find a lot of battles, that's for sure. Oh, and a lot of dead people.
Here's another sample of Edgedge's biblical wisdom:
Deep in his heart, every man longs for a battle to fight, an adventure to live, and a beauty to rescue.
In the case of Edgar Welch, 28 years old, he apparently left his home in North Carolina, AR-15 assault rifle and handgun in tow, to seek an adventure involving a bar and music joint in Washington that was the subject of a Big Lie, a conspiracy whipped up to smear Bill and Hillary Clinton and other Democrats, who, the lie went, "were involved in a global human trafficking and pedophilia ring." By going in to Comet Ping Pong bar and putting in an order for, say, a pizza without sauce, these disgusting Democrats were sending coded messages about kid hookers. Edgar Welch was going to find out for himself whether it was true.
If you have followed the disturbing business about "Pizzagate" on Twitter and elsewhere you know that the right-wingers, mostly Trump supporters, who believe, or are inclined to believe, this slanderous conspiracy generally take the position that because it hasn't been sufficiently investigated by the proper authorities, it therefore remains true until it has been investigated. And it happens to be that these people refuse to believe the "proper authorities," when those authorities tell them it is all completely false. Welch told the Times he was there to do some investigating, and, we must assume, administer his own justice. That's how far we have fallen.
John Eldredge, who is not to blame for Welch's actions of course, said, "We don't need accountability groups; we need fellow warriors, someone to fight alongside, someone to watch our back." Even though Edgar Welch claimed he didn't vote for Trump, Eldredge's quote best explains why people, including a lot of women, are coming out of their caves and defending Trump, often quite viciously, at every turn. Trump and his cronies push lies and conspiracy theories and ignore the facts and then ridicule those trying to protect the facts from oblivion, all of which matters not to his faithful soldiers. Because Trump is their guy. He is their avenging and conquering hero. They won't be his accountability group. They will be his warriors.
And soon, God help us, they will have the police, the Justice Department, and the military on their side.