A few days ago, Tr-mp, morally confused, equated Nazis with those fighting Nazis. He equated racist haters with those fighting racism and hate. He conflated imperfect nation-building revolutionaries in 1776 with slavery-defending traitors in 1861. But that wasn't enough. Today he tweeted:
Sad to see the history and culture of our great country being ripped apart with the removal of our beautiful statues and monuments.
He was, of course, referring to the treacherous heroes of haters, people like Robert E. Lee and Stonewall Jackson. And Tr-mp finished with this:
…the beauty that is being taken out of our cities, towns and parks will be greatly missed and never able to be comparably replaced!
It's not odd that Tr-mp sides with the haters. And it's not odd that he does so rather robustly and openly. What is odd is that he expresses such profound regard for "our beautiful statues and monuments," considering he launched his political career by dumping his orange doo-doo—birtherism—on one of the most important monuments to the greatness of America: President Barack Obama.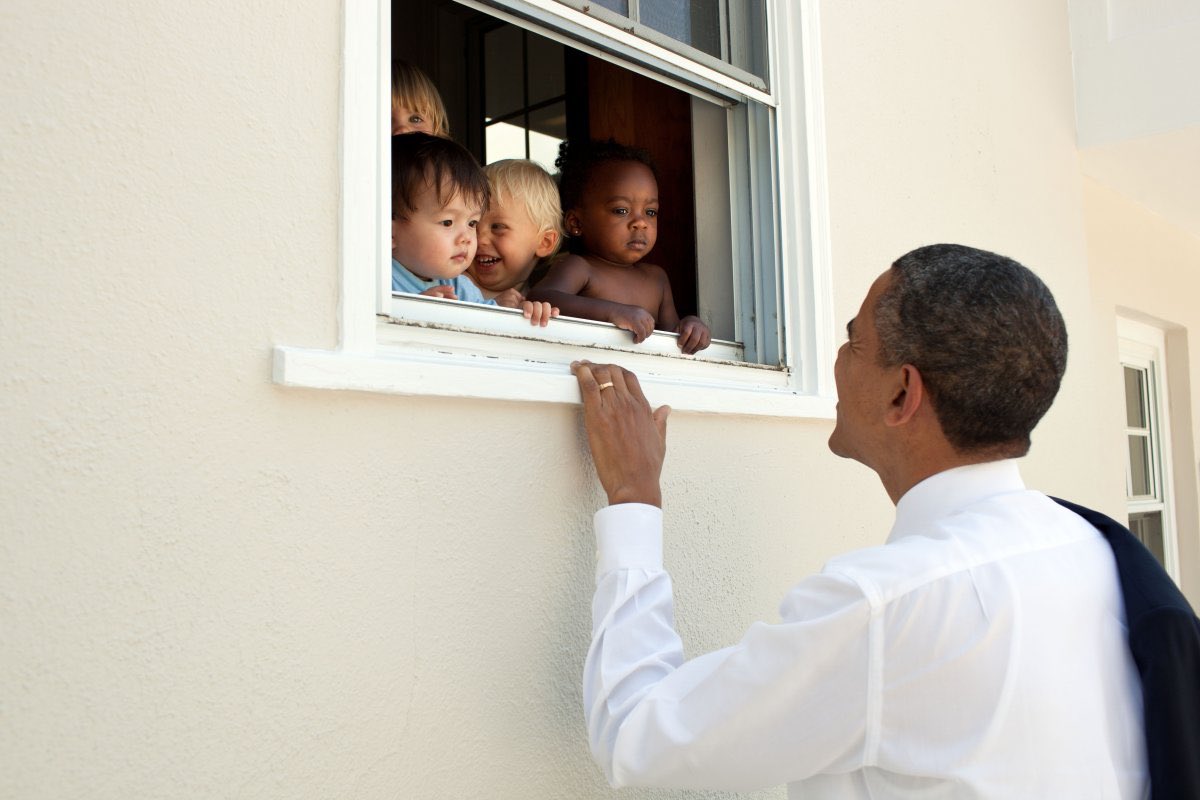 Ten Augusts ago, during the crowded Democratic primary season of 2007, not many people thought a black man with a strange name would win the nomination of the Democratic Party—once the home of segregationists and other racists—not to mention win the presidency of a nation whose economic power was initially built on the backs of slaves. But win he did. And his win was truly monumental. And Donald Tr-mp, like a diarrhea-plagued pigeon, pooped all over our first African-American president, the living monument to the most prominent promise of America, the radical idea that some of us are still trying to perfect: that no matter who you are or where you came from, you are free to craft your own future.
Obama's acceptance speech at the Democratic Convention in 2008 featured these words:
Four years ago, I stood before you and told you my story—of the brief union between a young man from Kenya and a young woman from Kansas who weren't well-off or well-known, but shared a belief that in America, their son could achieve whatever he put his mind to.

It is that promise that has always set this country apart – that through hard work and sacrifice, each of us can pursue our individual dreams but still come together as one American family, to ensure that the next generation can pursue their dreams as well.

That's why I stand here tonight. Because for two hundred and thirty-two years, at each moment when that promise was in jeopardy, ordinary men and women – students and soldiers, farmers and teachers, nurses and janitors — found the courage to keep it alive.
From Tr-mp's embrace of racist birtherism to his labeling the free press his "enemy" and "the enemy of the people" to his advocacy of political and police violence to this week's purposeful equivocation regarding the moral status of white supremacists and Nazis, he has been crapping on many of America's greatest monuments, while defending its bad ones.
And he has never apologized—and never will—for desecrating that national monument named Barack Hussein Obama.