Just two things about my creepy indicted governor.
First, I love this official mug shot, taken after he was taken into custody on a felony charge:
Second, the Missouri GOP, a morally bankrupt entity, had something predictable to say: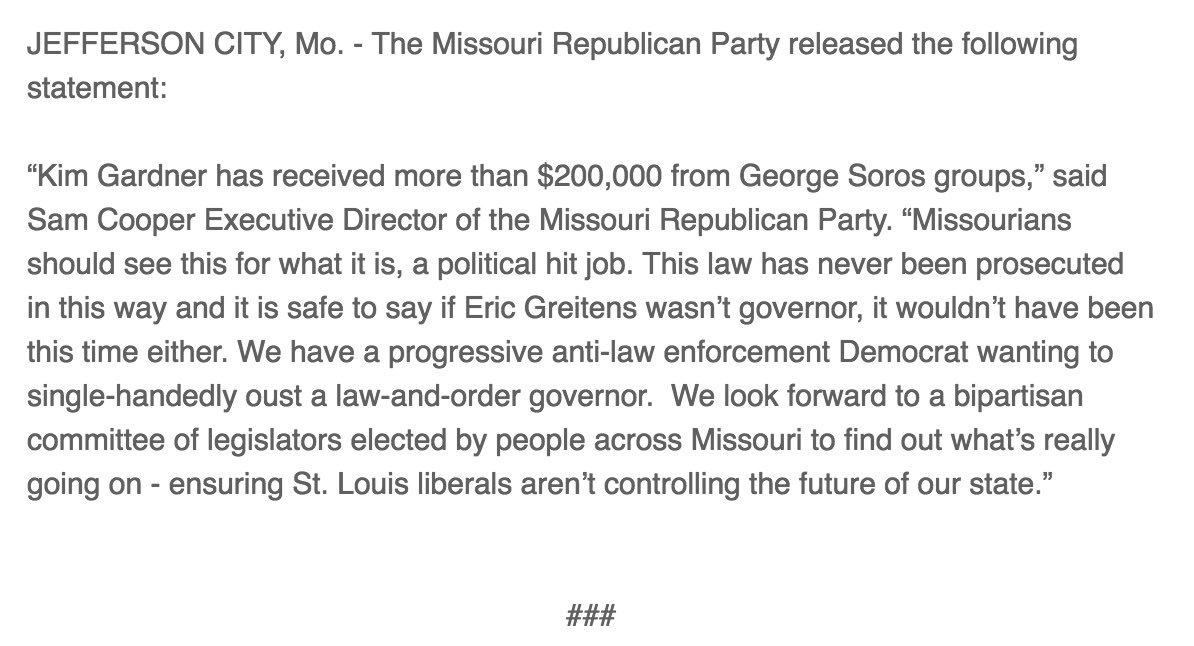 That reference to Kim Gardner is because she is the St. Louis Circuit Attorney, the city's top prosecutor. Both Greitens and now the Missouri GOP are attacking this law enforcement official because she, well, has decided to enforce the law against Greitens despite the fact that he is allegedly a "law-and-order governor." One would think that a law-and-order governor, under such dark suspicion, would welcome his day in court. But not so much.
Oh, not that this has anything to do with the GOP attacks on Gardner, but this is what my newest hero looks like:
Bravo!
________________________________
[photo credit: Danny Wicentowski]