Shortly after the Tr-mp nightmare began, The Washington Post adopted the motto, "Democracy Dies In Darkness."
We should be so lucky.
After watching as much cable news coverage of the Singapore Follies as I could stand last night, and after watching the continuing coverage this morning, I am convinced that the West, and the democratic ideas and values associated with it, will not die in darkness, if indeed it does die. It will die, or at least be lost, in the glare of the bright lights of a highly-produced, highly-manipulative gala, a festive celebration of celebrity, a made-for-TV festival of propaganda.
That's what the so-called North Korea summit was.
This morning, taking a few minutes away from what one on-air reporter called "the big event last night," CNN was doing a segment on the enrichment of Ivanka Trump and Jared Kushner—a cool $80 million "earned" last year, part of it from the Tr-mp hotel in D.C. that foreigners patronize to win his favor. That potentially informative CNN segment was just getting off to a start when the reporter was interrupted by the host with "breaking news." What was it? Oh, it was Kim Jong-un possibly getting ready to head to the airport. Anderson Cooper was summoned to narrate the amazing scene. Except there was nothing visual to show the folks at the moment and Cooper ushered viewers off to a commercial break. In disgust, I switched channels to MSNBC. Not long into a critical discussion of the reality-show summit, the on-air host interrupted the guest and narrated what was now a visual of Kim doing nothing but walking. Such absurdities, including the strange presence of a weeping Dennis Rodman last night, is among the reasons why I am sick this morning and as worried as I have ever been about our future.
Donald Tr-mp once ran casinos, before they went bankrupt. But in a way he is still running a casino, a big one from sea to shining sea. Everyone knows that the environment inside of casinos is carefully controlled. No windows. No clocks. No distractions from the matter at hand: separating you from your common sense so that the casino owner can pick your pocket with your permission. Consider this description:
A casino is a cacophony of wonderful and alluring stimulation: bells ringing, siren-like lights flashing, change clanging, slot wheels whirring, digital sounds beeping – it's all captivating. Why is it captivating? Because it's non-verbal communication saying, "Win! Win! Win!". It gives the impression that everyone is indeed winning when, in reality, most are losing.

However, even as these people are losing, whatever machine they are on is still blaring out festive, euphoric sounds. It makes people want to get in on the action and become part of the winning as well. It's such a happy place, how can I lose?! Everything is slick, burnished, and gleaming with a hypnotic draw to it. On some level, everyone, regardless if they are a big or small bettor, is attracted to these ostentatious displays of excess and flamboyance.
That's how we will lose this thing, this fragile thing we call democracy. Bells will be ringing. Sirens will be sounding. Lights will be flashing. Wheels will be whirring. There will be digital beeping and, for some of us, the gnashing of teeth.
A thousand times last night and this morning, I bet I heard some variation of these phrases: "You have to give Donald Tr-mp credit" or "It's a good thing these two leaders met" or "This was a big win for Tr-mp" or, as David Axelrod put it: "I applaud the president [sic] for pursuing diplomacy." On top of all that, there was the constant use of the term "historic." And I mean constant. Even if you had the sound down, you still saw the phrase on your screen: "HISTORIC MEETING." As I said, it was sickening.
Don't get me wrong. There was plenty of criticism of what happened, or, really, what didn't happen in Singapore. There were pundits who pointed out that North Korea is nothing but the world's largest maximum security prison with a murderous warden who Tr-mp tried to elevate to an international star. There were pundits who pointed out the obvious fact that Kim was the real winner of this meeting between two cult figures, one a lying Stalinist and the other who is halfway there, having mastered the art of lying and apprenticing as a tyrant.
There were pundits who patiently explained that there was no substance to the meeting, nothing that hadn't been promised by the North Koreans before as a way to buy time to continue developing their nuclear arsenal. There were pundits who lamented the lack of emphasis on human rights. There were pundits who noted that even if the impossible happened—denuclearization—that would not solve the problem of the massive amounts of conventional weapons that threaten our allies. And there were pundits who pointed out that, yes, this was a historic event precisely because no American leader had ever been stupid enough, or narcissistic enough, to give North Korea equal footing on a stage with the United States just to distract the gullible from his troubles with the law and other character deficiencies.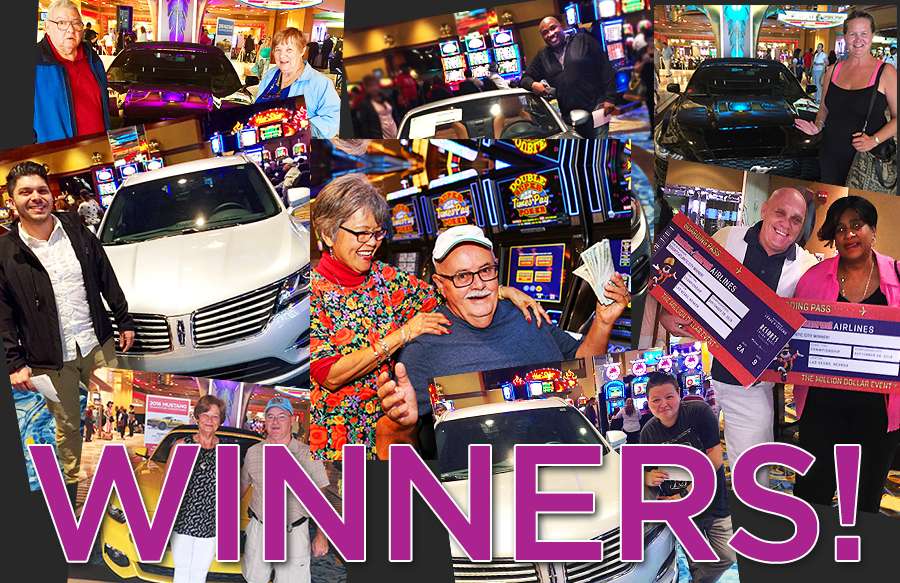 I said I am as worried as I have ever been about our future. And it's not because of Tr-mp praising a ruthless killer like Kim, calling him honorable and trustworthy and smart and all that. I expected as much from Tr-mp, who orchestrated this madness just like the controlled madness on the floor of a casino.
I'm worried because we are now more than 500 days into this administration—into the larger madness. And journalists still don't get it. They still don't get how it all works. They haven't yet figured out how to cover this freak of nature. Journalists can offer all the criticism of Tr-mp they want. They can debunk every false statement he makes. They can even call him a liar again and again. But as long as they do it from inside his casino, from inside the environment he has created, with all the bells and sirens and lights and wheels, not enough people will hear. They will only see and hear the "festive, euphoric sounds." They will only see the "happy place" where losing is an afterthought. People really are attracted to "ostentatious displays of excess and flamboyance," even if they are losing their rent money. No amount of good reporting, so long as it comes prefaced with phrases like "This was a win for Tr-mp" or "We have to give Tr-mp credit" or "This was a historic moment," will dehypnotize those who crave the sights and sounds of the casino.
So, no, democracy will not die in darkness in the Tr-mp era, as long as journalists continue to broadcast and report from inside a superstructure deliberately designed to manipulate and distract and, more important, to optimize gullibility. Democracy, like that still, small voice of common sense that urges gamblers to go home before all is lost, will simply be ignored, drowned out by the intoxicating allure of JACKPOT!