Susan Collins called the whole thing an "ugly confirmation process." Yep. It was ugly alright. Especially the way it ended, with her confirming a man credibly accused of sexual assault and who, it is now well known, told some strange whoppers to the Senate Judiciary Committee.
What Collins did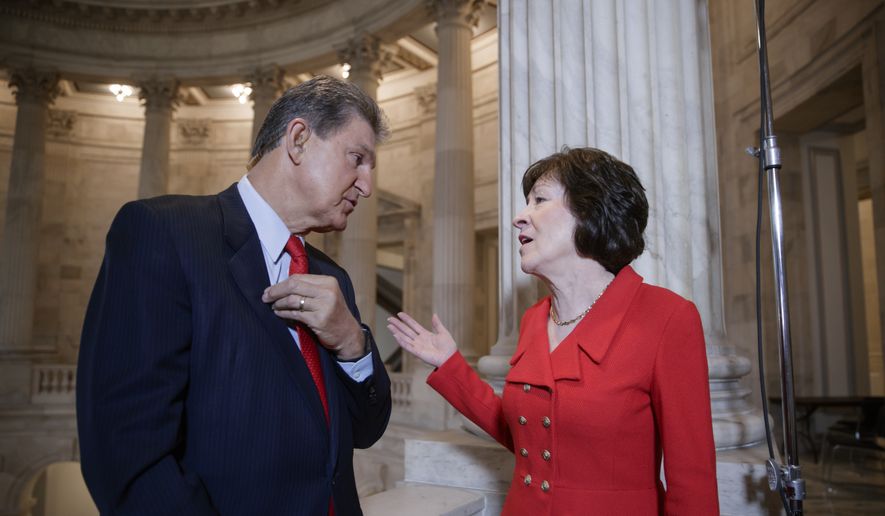 n't bother to say was that the confirmation process was ugly because ugly Republicans ran it, from start to finish. And what she didn't say was that Brett Kavanaugh's testimony before the committee was itself ugly, filled with vitriol and phony accusations and partisan nonsense, which by anyone's standard should disqualify a candidate from assuming a lifetime appointment to the world's now-phoniest "impartial" tribunal.
But most of all, what Senator Collins didn't say is that her career in the Senate is ugly, as she has somehow gained an undeserved reputation for "moderation," for being a champion of women. If it weren't such a serious matter, we could all LOL. But it is serious. And a man, a dishonest man, a dishonest man who lied several times to Senators, will reshape our jurisprudence longer than I will live partly because a so-called champion of women put him there at the request of the Groper-in-Chief.
Senator Collins was right. This was an ugly process. And it was an ugly process because the fix was in from the start. Anyone who thinks that these were earnest Republican senators (and a very politically ugly Democrat named Joe Manchin) just trying to get to the truth, just trying to do the right thing, doesn't understand anything about our politics, and certainly doesn't understand anything about the Republican Party or about a Democrat-in-name-only trying to keep his job in a reactionary red state.
The truth is, and we have to face it again and again, is that Republicans, as they now have organized themselves, are an ugly, ugly group of people. And that there are some Democrats, like Joe Manchin, who are almost as ugly as they are.