Late in November of 2002, George W. Bush signed into existence what was officially called The National Commission on Terrorist Attacks Upon the United States. We, of course, know it as the 9/11 Commission. Created by Congress, the commission was officially "chartered to prepare a full and complete account of the circumstances surrounding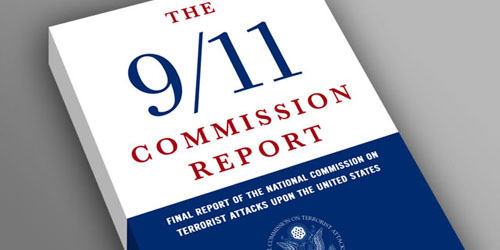 the September 11, 2001 terrorist attacks, including preparedness for and the immediate response to the attacks." It was "also mandated to provide recommendations designed to guard against future attacks." 
Last week, Democrats introduced a bill in both the House and Senate that would establish a 9/11-like commission, bipartisan and with subpoena power, to examine the 2016 election and Russia's role in it. So far, though, no Republicans have signed on. It is imperative they do so before next Friday—January 20—and it is imperative that President Obama sign such a commission into existence. We need an 11/8 commission. But I wouldn't bet any money on getting one.
News related to the 2016 election is coming out fast and furious. On Friday, FBI Director James Comey and other intelligence officials gave Congress a classified briefing on Russian cyberattacks and election interference. But the issue quickly became, for Democrats at least, Comey's own strange election interference, especially his inexplicable and unprecedented eagerness to publicly discuss and criticize Hillary Clinton's email-server missteps, while refusing to say whether the FBI was, simultaneously or subsequently, also looking into allegations that members of Trump's election team were in contact with and colluding with the Russians to sabotage Mrs. Clinton's campaign. Democrats were, after the briefing, visibly upset.
Evidence is piling up that the FBI director and his agency did not properly handle either of the election-sensitive issues involving Clinton and Trump. As far as the former, the Justice Department's inspector general has opened up a
n investigation into Comey and his handling of the Clinton email issue, which caused The Wall Street Journal and others to call for his resignation.  As for the latter, just this morning, the left-leaning British online newspaper, The Independent, published a depressing story: "Former MI6 agent Christopher Steele's frustration as FBI sat on Donald Trump Russia file for months." The story tells us that Mr. Steele, who is considered a reliable source by intelligence officials and who put together the now famous dossier that suggests Donald Trump has been compromised by the Russians,
became increasingly frustrated that the FBI was failing to take action on the intelligence from others as well as him. He came to believe there was a cover-up, that a cabal within the Bureau blocked a thorough inquiry into Mr Trump, focusing instead on the investigation into Hillary Clinton's emails.
Steele and a former reporter for The Wall Street Journal, who both worked for a firm hired by Republican opponents of Mr. Trump to do opposition research, were so concerned that no action was being taken that they "continued with the Trump case without being paid." According to The Independent, the concern was that in July of 2016,
Mr Steele produced a memo, which went to the  FBI, stating that Mr Trump's campaign team had agreed to a Russian request to dilute attention on Moscow's intervention in Ukraine. Four days later Mr Trump stated that he would recognise Moscow's annexation of Crimea. A month later officials involved in his campaign asked the Republican party's election platform to remove a pledge for military assistance to the Ukrainian government against separatist rebels in the east of the country.

Mr Steele claimed that the Trump campaign was taking this path because it was aware that the Russians were hacking Democratic Party emails. No evidence of this has been made public, but the same day that Mr Trump spoke about Crimea he called on the Kremlin to hack Hillary Clinton's emails.

By late July and early August MI6 was also receiving information about Mr Trump. By September, information to the FBI began to grow in volume: Mr Steele compiled a set of his memos into one document and passed it to his contacts at the FBI. But there seemed to be little progress in a proper inquiry into Mr Trump. The Bureau, instead, seemed to be devoting their resources in the pursuit of Hillary Clinton's email transgressions.
It's important to note that it was on July 5 that Director Comey announced the results of his Clinton email investigation and offered rather scathing commentary along with his recommendation not to prosecute her. It was around this time, The Independent story says, that Christopher Steele's memo—a collection of which at some point turned into that dossier published by BuzzFeed—was in the hands of the FBI. If this is true, it is more than a little disturbing.
The Independent story goes on in detail about the New York field office of the FBI, which "appeared to be on a crusade against Ms Clinton." Rudy Giuliani, a close friend of Trump's and a member of his campaign, "had a long working relationship" with the New York office, and Giuliani seemed to have insider information that, he bragged, "should turn things around." At that time—late October—Trump's campaign was trending rather poorly in the polls. Two days after Giuliani's curious cheeriness about Trump's future electoral prospects, Comey sent his now infamous letter to Congress saying he was reopening his probe into Clinton because of some potential new evidence found, as we now know, on Anthony Weiner's laptop. And, as we now know, and as many predicted at the time, there was no new evidence. Again, it is disturbing that not only did Giuliani appear to know what the FBI director was doing, but the director was doing it while pretty obviously knowing what people like Christopher Steele were saying about the Trump campaign's collusion with the Russians.
Although the Obama administration, on October 7, formally and publicly accused Russia of interfering in our election, the story never caught fire. Many people now blame President Obama for not responding to the story more forcefully. Obviously, looking back now, he should have. But that wasn't an easy call at the time. Clinton was leading in the polls and most of the experts and pundits expected her to win. A strong and loud reaction by Obama would have been greeted with charges that he was attempting to hack the election, especially if he publicly suggested a Russian-Trump alliance. Obama would likely have become the story, whether Clinton went on to win or lose.
In any case, according to The Independent, Steele became "frustrated and demoralised" at the lack of FBI action. While in New York in October, he reluctantly spilled the beans to David Corn, of Mother Jones. Corn published a story on Monday, October 31, eight days before the election. According to Corn's subsequent account of his meeting with Steele, the former British spy said the FBI's response to the information he provided them on Trump and the Russians was "shock and horror." Despite that, there wasn't any public comments by Comey at any time, which, you may remember, triggered a response from now-former Senate Minority Leader Harry Reid. On October 30, Reid wrote to Comey, accusing him of "a disturbing double standard for the treatment of sensitive information" and suggesting through his "partisan actions" that Comey "may have broken the law." Reid continued:
In my communications with you and other top officials in the national security community, it  has become clear that you possess explosive information about close ties and coordination between Donald Trump, his top advisors, and the Russian government – a foreign interest openly hostile to the United States, which Trump praises at every opportunity. I wrote to you months ago calling for this information to be released to the public…and yet, you continue to resist calls to inform the public of this critical information.
Like the October 7 story announcing the Obama administration's accusations against Russia, Reid's written outburst on October 30 and Corn's October 31 story didn't receive a sufficiently serious reaction from the wider press. Why? The biggest reason was because Comey's reopening of the Clinton email probe, which was revealed on Friday, October 28, was dominating all the headlines. The press had always seen Clinton's email-server story as the biggest of the campaign and would not let it go, even for much more serious allegations that the Russians were openly trying to get Trump elected, and Trump, on July 27, had openly asked them for help. Thus it is that the national press, especially cable news—which enjoyed record ratings and profits by promoting Trump almost endlessly—must share in the blame for what happened on November 8 and for what happens after January 20. And perhaps that is why, now that it is much too late, the national press is aggressively pursuing the Putin-Trump story. Maybe there is some collective guilt at work.
But despite an aggressive, if tardy, press, the only way this whole disgusting issue—Russian influence, Trump's and his campaign's level of collusion with the Russians, and the FBI's handling of all of it—can be resolved for all time is via an independent, bipartisan commission. But, I hate to admit, it is fairly clear that this almost certainly will not happen before the inauguration next Friday, and it is even more certain it won't happen after Trump is in control. He obviously has a lot to hide since he is not shy about hiding it.
We know, through stories featuring revelations from Christopher Steele, as well as through some earlier reporting, that the FBI has actually been investigating the Russian-Trump election issue for some time. And we know, by reading between the lines of Comey's appearance before Congress last week and through other revelations, that the FBI has some classified information that would help Americans understand more of what happened during our election. A
t the very least, as Democrats have formally requested, President Obama should declassify some of this information. Short of a bipartisan commission, it would be our best chance to see for ourselves just what the Russians, with or without Trump's collusion, did to us and what we can do to make sure it doesn't happen again.